Joseph Fitzpatrick
Partner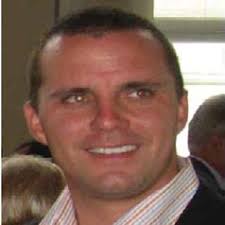 Mr. Fitzpatrick is one of the Founding Principals of 5 Capital Management (5CM). Mr. Fitzpatrick brings over fifteen years of experience to the company in the areas of finance, technology, real estate, and media venture capital arranging over $300 million in debt and equity transactions.  He has held previous executive positions with Gruntal and Co., Merrill Lynch, and Vitessa Corporation.
In 2004 Mr. Fitzpatrick became a partner and co-founder of a residential development company in Venice, California. After completing an initial successful residential development, Joe co-founded a commercial real estate advisory and consulting group. Over three years, Joe and his partners originated and closed more than $250 million worth of financing and equity investment transactions for commercial real estate clients. Mr. Fitzpatrick led the client development program and company expansion throughout California. In 2006, Joe founded his Commercial real estate ownership and consulting group, with his childhood friend. From 2006-2008 his group acquired seven commercial real estate properties amassing a portfolio worth more than $50,000,000. The group also closed more than $300,000,000 in commercial debt and equity transactions for advisory clients over the same period.
In 2011, Joe moved back to Massachusetts and helped develop and found 5 Capital Management. 5CM is a boutique alternative asset and advisory firm located outside of Boston, Massachusetts. 5CM acts as a sponsor and/or an advisor designing, acquiring, and capitalizing projects within the commercial real estate and private equity sectors. The partnership actively invests in and seeks out compelling opportunities for its portfolio in both the CRE and private sectors domestically and abroad. In 1994, Joe graduated with a B.A. degree from the University of Rochester in New York. He is a native of Boston, Massachusetts, and graduated from Boston College High School in 1990. He currently resides in Attleboro, MA with his wife Alexandra and their three sons; Keegan, Brady, and Cooper.