A Boston-based EB-5 Regional Center is servicing the Massachusetts and Rhode Island markets. Our firm handles foreign applicants' investments into qualified USCIS-approved projects.
Unlike other visas, the EB-5 Visa will grant you and your family citizenship in the United States.
What Is A EB-5 Regional Center
An EB-5 Regional Center ("RC") is a special designation issued by the United States Citizenship and Immigration Services ("USCIS"). The destination provides major benefits to immigrant entrepreneurs seeking residency in the United States using the EB-5 Program.
EB-5 Program
Overseen by the USCIS, the U.S. Immigrant Investor Program (EB-5) provides foreign nationals the opportunity to become U.S. Citizens after they complete the application process. The EB-5 application process is a minimum of 5 years and an investment of $800,000 or $1,050,000 which depends on the project's location.
How To Apply
There are multiple steps to apply for the EB-5 Immigrant Investor Program. First, the investor must contact a designated EB-5 Regional Center. Second, the investor should review the offering documents. Third, applicants with legal counsel should review the process and application documents. Finally, start the application process.
Contact Us
Are you, your family, or your friend looking to apply for an EB-5 Visa? If so, The Ashcroft Sullivan Economic Development Center can assist with your application process. Our experienced team and law firm can explain the process, timeline, and capital requirements for an EB-5 Visa. Contact us today to learn more about our firm's projects and the EB-5 Program.
Why The Ashcroft Sullivan Economic Development Center
The Ashcroft Sullivan Economic Development Center ("ASEDC") is an approved EB-5 Regional Center located in Boston, Massachusetts. For many reasons, our EB-5 RC is top-of-the-line. First, our team is of formerly high-level government elected officials. Second, our firm prides itself on investor relations, so we make sure our clients understand every step. Third, our immigration attorney has countless years of experience with the EB-5 Program. Finally, our success rate for approved I-526 is 100%. 
The ASEDC is committed to sourcing and qualifying new commercial enterprises in Massachusetts and Rhode Island markets. Our goal is to bring our clients and future clients projects that can succeed in a Target Economic Area ("TEA") so that our applicants have the best chance of acquiring an EB-5 Visa and becoming U.S. citizens. In addition, we promise to work with our foreign nationals throughout the application process. Furthermore, to work closely with the project and legal counsel for the most efficient application process.  
The Ashcroft Sullivan Economic Development Center received federal approval as an EB-5 Regional Center from the Department of Homeland Security's U.S. Citizenship and Immigration Services ("USCIS") in November 2015. Our firm consists of 4 principals, a management firm, and foreign consultants to assist our client's EB-5 applications. Our firm's investment focus is real estate development, technology, business start-ups, and growth.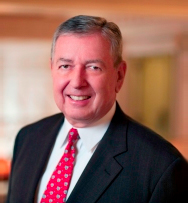 John Ashcroft
Principal
Former U.S. Attorney General, Governor, and U.S. Senator John Ashcroft serves as founder and Chairman of The Ashcroft Group and The Ashcroft Law Firm (together, the "Firm").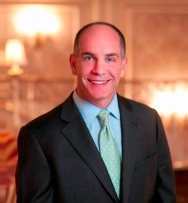 David Ayres
Principal
As Chief Executive Officer of The Ashcroft Group, David Ayres sets the firm's business strategy and establishes objectives that will achieve results for clients served by The Ashcroft Group.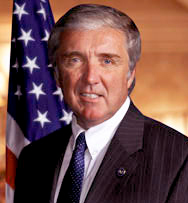 Michael Sullivan
Principal
Mr. Sullivan is an expert in government investigations, corporate compliance, corruption, health care, and corporate security. In addition, Michael Sullivan has extensive policy and regulatory experience.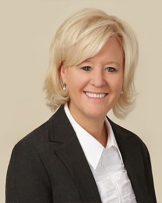 Debbie A. Klis
Security Counsel
Debbie A. Klis concentrates on transactional matters such as business, securities, and tax issues. She is known for her work with investment management companies, including the formation and operation of EB-5 Regional Centers.
Frequently Asked Questions
Who receives the permanent residency?
The investor, the spouse, and any unmarried children (even if adopted) 21 and younger at the time of the I-526 petition filing may receive a green card. 
What is meant by the requirement that the investor's asset be "lawfully gained"?
Under USCIS regulations, the applicant must demonstrate that the investment amount were legally obtained through the following means; a bonafide business, salary, investment, sale of property, inheritance, gift, loan, or other lawful means
How long is the application process?
The EB-5 Immigrant Investor Program takes a minimum of 5 years to complete. The application timeline is subject to change because applications are reviewed in the order they are received. In addition, some countries have a longer processing timeline, such as China, due to the volume of applicants.  
Must an investor speak English to participate in the EB-5 Program?
No, but it is strongly recommended that a non-English speaking investor hires the service of a translator to ensure that the investor fully understands the investment terms and the offering materials are reviewed carefully before the investor makes a decision. 
ASEDC Blogs
Keeping up with the EB-5 Program, Projects, and News
Welcome to WordPress. This is your first post. Edit or delete it, then start blogging!
read more